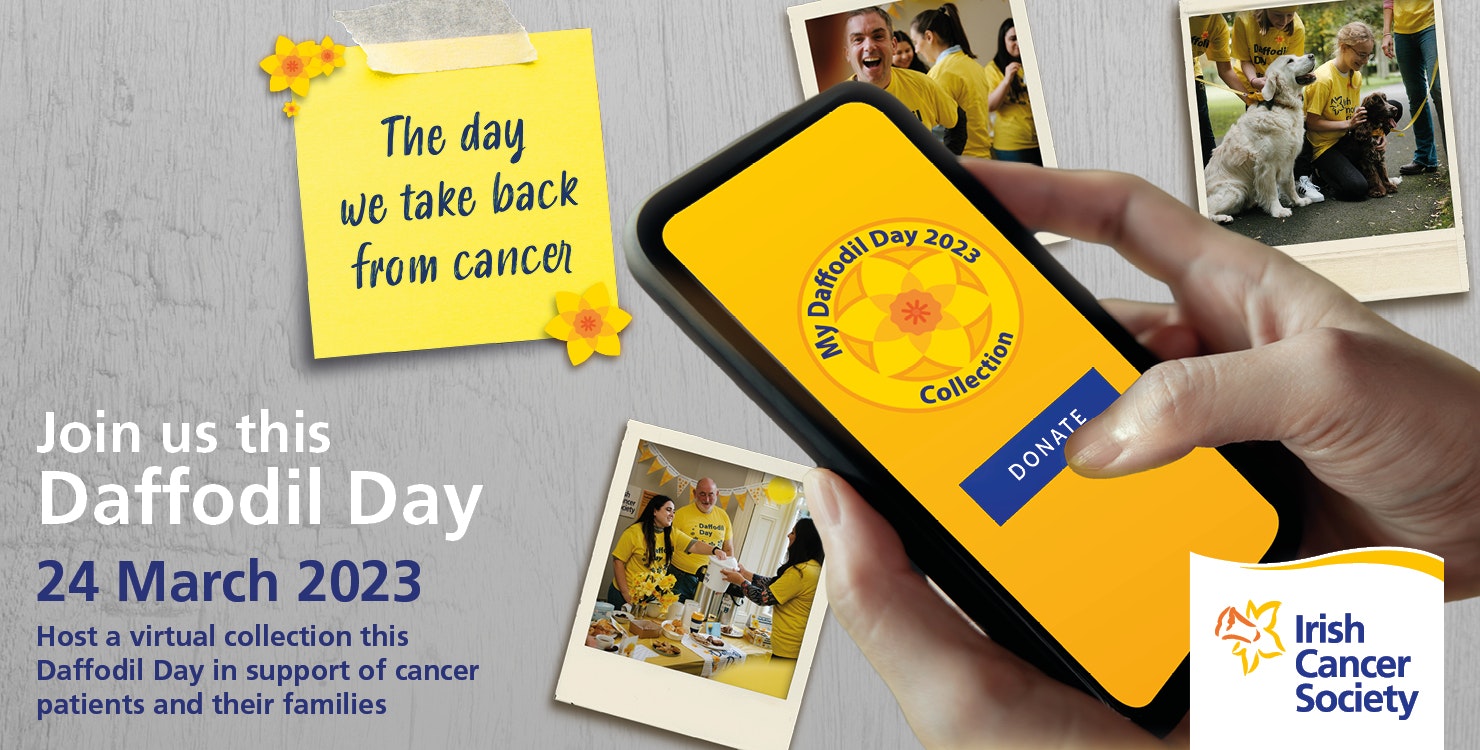 Once you've set up your virtual collection, don't forget to download your social media toolkit! Here, you will find everything you need to make your virtual collection a success. Remember, every single post through Facebook, LinkedIn, Twitter or Instagram or every text or email could lead to more donations.
To share any of these resources simply click on the relevant download button below. If you are on a mobile device hold down on the image and select the sharing option. If you are on a PC, right-click on the image and save as.
Top tips
How to make the most of your virtual collection page
What's your motivation?
Your supporters would love to hear your story and the reasons why you are holding a Daffodil Day virtual collection this year. Maybe you would ordinarily be collecting on the streets, perhaps you usually host a coffee morning or Perhaps this is your first time to getting involved in Daffodil Day or you might be collecting for someone you're remembering, or for a family member who received support from the Irish Cancer Society. Whatever the reason, behind every daffodil, there's an important story – and every one of your posts is a chance to share yours and inspire others to get involved!
Add a fundraising target
Setting yourself a target not only focuses your mind more on your goal but it will also encourage your family, friends, colleagues and community to support you to help you get there! 
Add a picture to your virtual collection page
Collection pages with pictures bring in 15% more in donations, so get your selfie on.
Give updates
Keep your family, friends, colleagues and community engaged and give them regular updates on social media, email and text. It's a great way to thank those that have donated already and who knows, it could encourage them to donate again!
Spread the word
Post your virtual collection page on your social media profiles. Your page comes with social media sharing buttons that make it super quick and easy to post your page on Facebook and Twitter. And don't forget about Whatsapp! Send your link by text to your friends and family to make sure they know how they can support cancer patients and their families!
Ways to share your story
You might like to share your favourite memories of someone you've lost. Or perhaps you could make a video showing why you're collecting. Whether you post an Instagram story or say a few words in your Facebook newsfeed, it can all help encourage more people to visit your page.
Don't forget your URL
You'll need to include your virtual collection page URL with each post, so your friends, family, colleagues and community know where to donate. Your URL is simply the address of your virtual collection page.