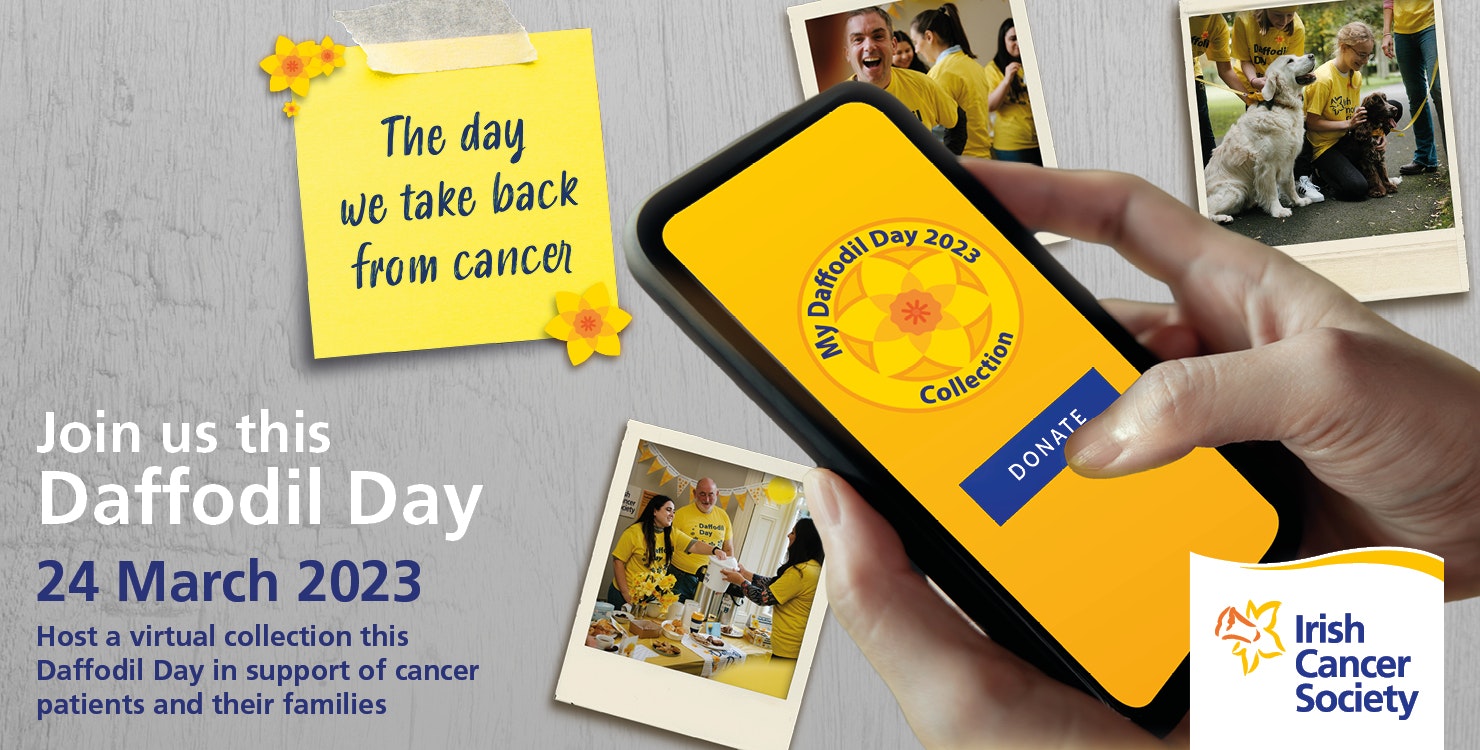 Your support has a real impact
Cancer takes from us every day. It takes big days, little days, and everything in-between. It replaces them with treatment days and recovery days. The Irish Cancer Society's Daffodil Day is a day to give hope and raise vital funds, so that one day cancer can take no more.
Taking part and taking back couldn't be easier. Set up your virtual collection page and share with family, friends, colleagues and your community to help raise vital funds knowing that the money you have raised is making a real and lasting difference to cancer patients and their families across Ireland.
How your fundraising helps
€25
can help provide transport for a patient to and from their chemotherapy treatment using the Irish Cancer Society's Volunteer Driver Service.
€50
can help provide vital clinical equipment for an Irish Cancer Society Night Nurse.
€60
will cover the cost of a counselling session to help a person cope with a cancer diagnosis in their life.
€375
will cover the cost of one night of Irish Cancer Society Night Nursing, providing end of life care to a patient in their own home.